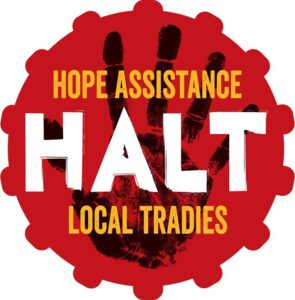 Do you like the work HALT is doing in communities across Australia?
Have you got skills to bring to the HALT committee?
The HALT Annual General Meeting is being held via Zoom on Thursday the 22nd of April at 7pm.
We welcome interest from people across Australia who would like to be on the HALT committee.
Please contact Jeremy Forbes via email if you have any questions or would like a nomination form.