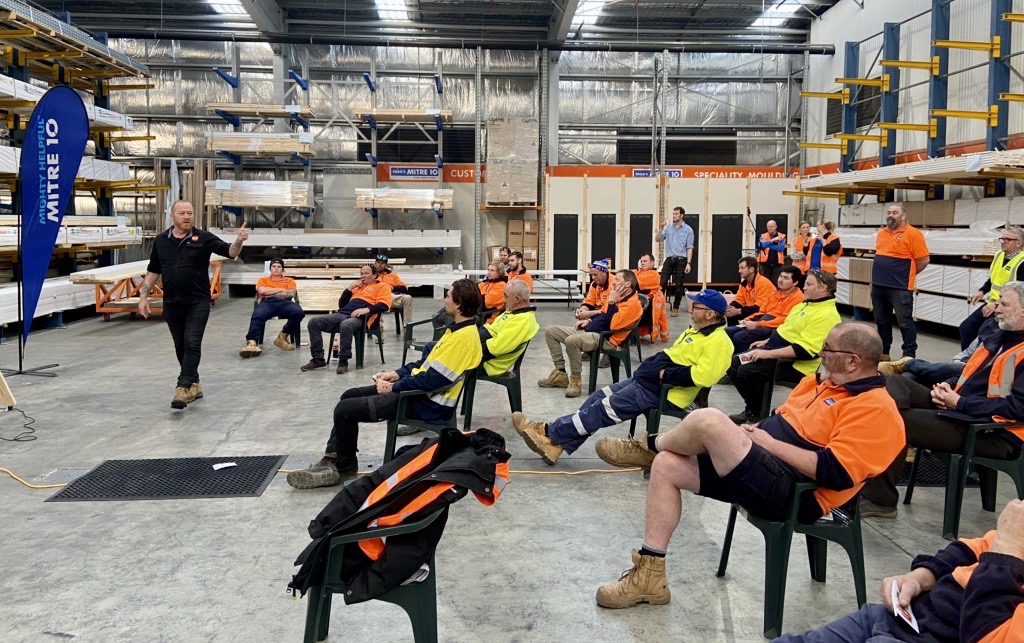 We were so happy to visit Fagg's Mitre 10 in South Geelong for a HALT talk with the ute and truck delivery drivers!
Lots of discussion around how tough it is during this COVID pandemic but that there is help out there!
HALT was also delighted to be given a cheque for $5,000 from Fagg's Mitre 10 for HALT to work with the four Mitre 10 stores in the Geelong region over the next 12 months to deliver more HALT talks to their staff and the tradies that shop there.
Thanks again to Andrew and Narelle from Mitre 10 for their support of HALT.