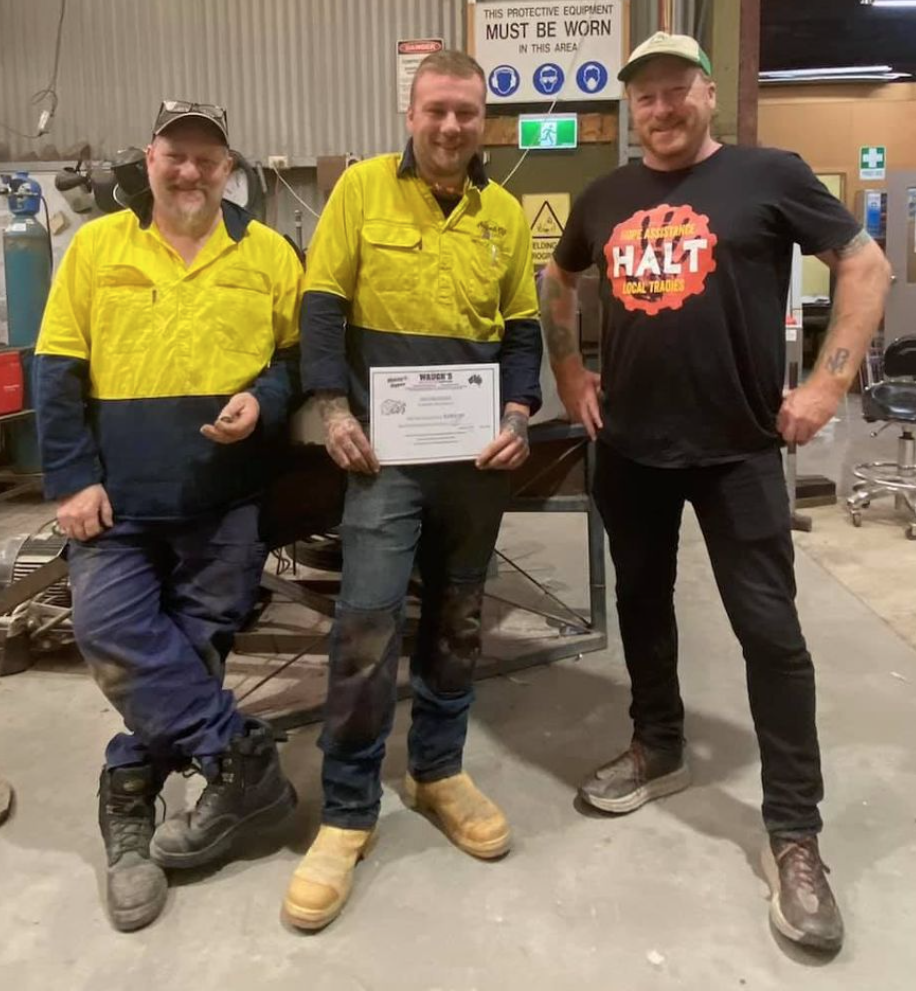 An extremely special and proud moment for HALT.
We were happy to present a $1,000 tool voucher to Max, an apprentice with Paul from Amped up Welding, to help buy tools for his apprenticeship.
Max is the son of Pete, whose suicide led to the founding of HALT in 2013.
HALT will donate a $1,000 tool voucher each year to an apprentice who has been impacted by mental health/suicide.
Thanks Max, Paul and Tom.